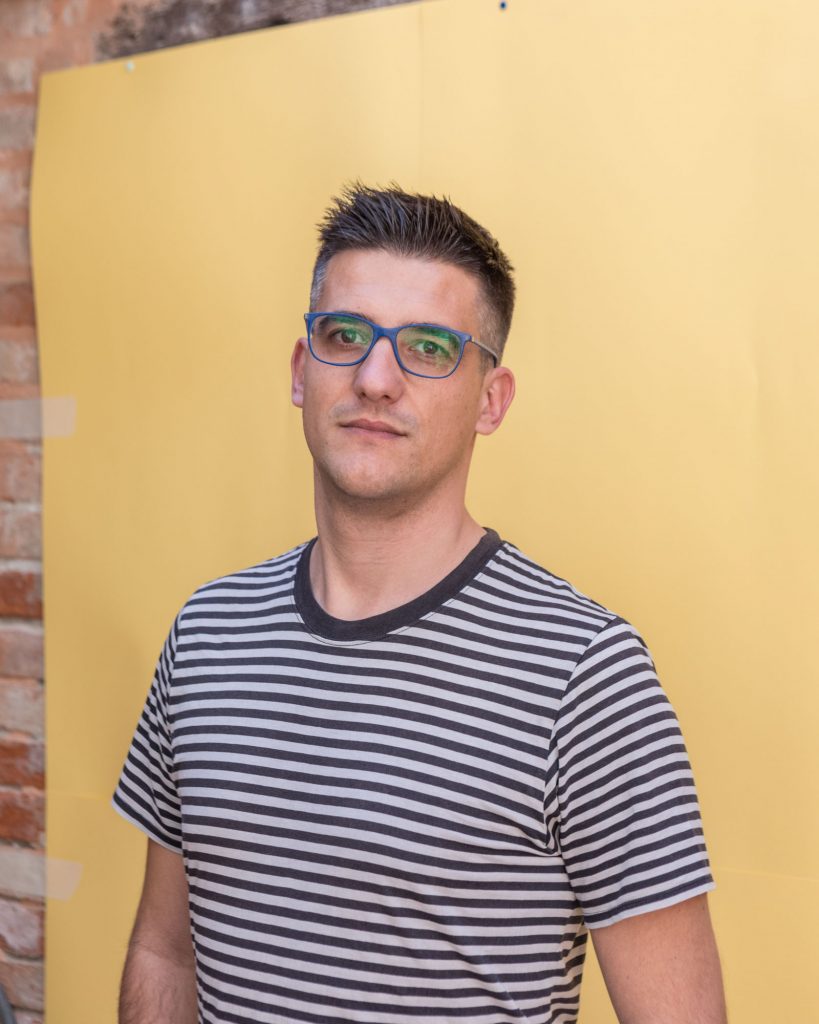 (Cagliari, 1980) Sono un regista e produttore italiano, diplomato al Centro Sperimentale di Cinematografia, sezione documentari e docu-fiction, e laureato in Filosofia.
Sono attratto dalle tradizioni popolari, vicine e lontane, che trovano spesso spazio nei miei lavori con un'attenzione alle contaminazioni con la contemporaneità e all'emergere di nuove prospettive.
Ho realizzato come regista, operatore e montatore vari film documentari, cortometraggi e spot pubblicitari, partecipando a festival internazionali: Festival del Mediterraneo – Primed (Marsiglia), RAI FIlm Festival (Bristol), Minority Film Fesival (Husum, Germania), Immagini e suoni del mondo (Firenze), See you sound (Torino), Life after oil (SantaTeresa di Gallura), Skepto FIlm Festival e Babel Film Festival (Cagliari). Svolgo inoltre attività di formazione al linguaggio audiovisivo attraverso laboratori nelle scuole, presso centri SPRAR e associazioni che si occupano di disagio mentale e sociale. Dal 2014 curo la direzione artistica del Sole Luna Doc Film Festival che si svolge a Palermo e a Treviso. Nel 2018 ho fondato con Chiara Andrich e Giovanni Pellegrini la casa di produzione cinematografica Ginko Film.
(Cagliari Italy, 1980) I am an italian film-maker and producer,  graduate of the University of Calgiari in Philosophy and the Italian National Film School in Documentary and Docu-fiction. My work explores familiar and remote cultural traditions, with particular attention to contaminations and contemporaneity that result in the emergence of new cultural perspectives.
As a director, producer and editor, I have made various documentaries, short films and commercials featured at international festivals:  the Mediterranean Festival – Primed (Marseille), RAI FIlm Festival (Bristol), Images and sounds of the world (Florence), See you sound (Turin), Life after oil (SantaTeresa di Gallura), Skepto FIlm Festival and Babel Film Festival (Cagliari). I also carry out Media Arts training through workshops in schools, SPRAR centres and communities dealing with mental and social problems.
Since 2014 I have been co-director of the Sole Luna Documentary Film Festival in Palermo (Sicily) and Treviso (Veneto). In 2018 I founded , with Chiara Andrich and Giovanni Pellegrini, Ginko Film production company.