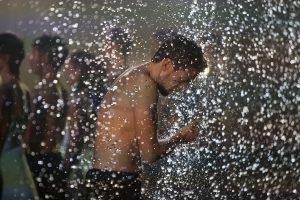 AQUAGRANDA IN CRESCENDO
di GIovanni Pellegrini
Assistente al montaggio e seconda camera / Assistant editor and camera
Documentary, 58′, 4K, 2017
Il documentario racconta della nascita  dell'opera lirica Aquagranda, in un'alternanza di prove, testimonianze dei protagonisti e brani del nuovo spettacolo, rivelando e documentando il processo creativo dalla prima suggestione musicale del compositore Filippo Perocco alla messa in scena da parte del regista Damiano Michieletto e del direttore d'orchestra Marco Angius. The doc tells about how the opera  Aquagranda was given birth, showing rehearsals, and featuring witnesses of the events, as well as pieces of the new Opera, revealing and documenting the unfolding of the creative process, from the first musical suggestion by composer Filippo Perocco to the finalisation made by director Damiano Michieletto and the orchestra director Marco Angius.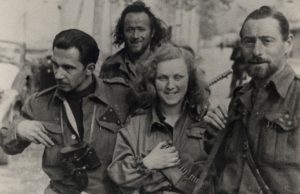 CON I MESSAGGI TRA I CAPELLI
di Chiara Andrich
Riprese / Shooting
Documentary, 60′, DV, Italy, 2015
La storia della Resistenza del trevigiano attraverso le testimonianze delle donne che vi hanno partecipato, staffette o combattenti, a partire dall'8 settembre 1943.
It is the story of the Resistance in the Treviso area through the testimony of women who took part in this movement, as relays or fighters, from September 8th, 1943.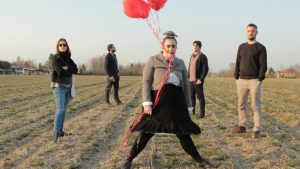 LA PAROLA, LO SGUARDO, IL GESTO
di Chiara Andrich
Assistente alla regia e operatore / Assistant director and camera
Documentary, 26′, HD, Italy, 2015
Tre ritratti, tre giovani donne e il loro percorso artistico: il documentario racconta il mondo interiore di Silvia Costa, Anna De Franceschi e Alice Di Lauro.
Three portraits, three young women and their artistic itinerary: the documentary tells Silvia Costa, Anna De Franceschi and Alice Di Lauro's interior world.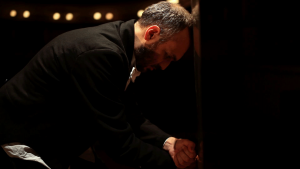 CHE TUTTO CONSERVA INTATTO
di Chiara Andrich
Assistente alla regia / Assistant director
Music video, 3'46'', HD, Italy 2014
Videoclip per il musicista e compositore Dario Buccino
A music video for Dario Buccino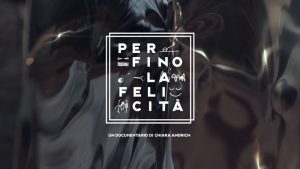 PERFINO LA FELICITÀ
di Chiara Andrich
Fotografia e suono / Photography and sound
Documentary, 52', HD, Italia, 2013
"Perfino la felicità" è un film documentario sulla musica di Dario Buccino ‒ compositore, performer e teorico musicale ‒, sulle sue originali e dirompenti performance per lamiera d'acciaio e sul Sistema HN, sistema musicale da lui stesso ideato.
"Even happiness" is a documentary film about the music of Dario Buccino ‒ composer, performer and music theorist ‒, and his original and disruptive performances for steel plate and the HN System, a music system conceived by himself.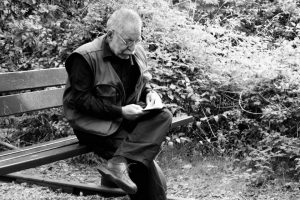 TERRA DEL RITORNO
di Valentina Pellitteri
Fotografia /Photography
Documentary, 60', HD, Italy 2013
Un film documentario che riflette sul significato esistenziale dell'estetica del paesaggio fotografato dall'artista Giovanni Chiaramonte.
A documentary film that reflects on the existential meaning of the aesthetics of landscapes photographed by the artist Giovanni Chiaramonte.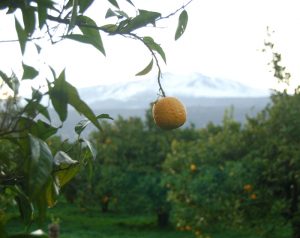 LA RIVOLUZIONE DEL FILO DI PAGLIA
di Giorgia Sciabbica
Fotografia /Photography
Documentary, 39', HD, Italy, 2012
Le città perdono sempre di più la connessione con la terra su cui sono state edificate. La vita cittadina è condizionata da un' ambiente soffocante che induce a soddisfare bisogni artificiali, allontanando l'uomo dalla natura. Il rapporto con il bisogno primario umano, il cibo, è completamente stravolto.
Cities are more and more losing connection with the land on which they have been built. City life is conditioned by a suffocating environment which leads people to satisfy artificial needs, estranging men from nature. The relationship with humans' primary needs, food, is completely overturned.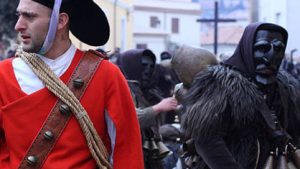 SARDEGNA VISUALE
progetto di Marina Anedda
Riprese e montaggio contenuti audiovisivi /Shooting and Editing audiovisual contents
Il sito web Sardegna-Visuale è un portale sulla cultura e le tradizioni sarde.
The website "Visual Sardinia" is a portal about Sardinian culture and traditions.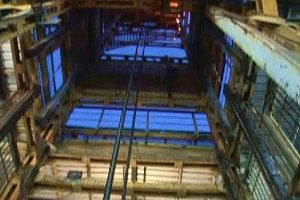 SEGUENDO LE LAMPADE
di Felice Tiragallo
Fotografia e montaggio / Photography and editing
Documentary, 43', HD, Italy, 2013
Documentario sul mondo minerario realizzato nell'ambito di un progetto di ricerca e di allestimento museale sulla cultura mineraria diretto dall'antropologa Paola Atzeni per il CICC, Centro Italiano della Cultura del Carbone.
A documentary on the mining world made within a research project and the museum setting up directed by the anthropologist Paola Atzeni for the CICC, Italian Centre for Coal Mining Culture.